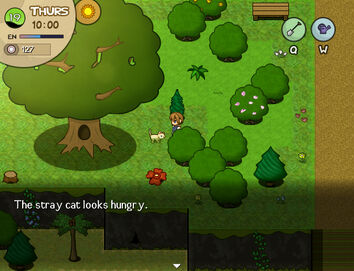 The Stray Cat appears in the
Oceanfront
area on sunny days. After being fed 12 times, it will visit your home and give you the option to take it in as a pet. Any type of fish can be placed in the cat's food bowl for daily feeding.
Feed the stray cat any type of fish.
Taking in the cat achieves a mark in the Marks Journal.
Ad blocker interference detected!
Wikia is a free-to-use site that makes money from advertising. We have a modified experience for viewers using ad blockers

Wikia is not accessible if you've made further modifications. Remove the custom ad blocker rule(s) and the page will load as expected.